Today, I wondered in the garden and noticed tiny ladybug which put a huge happy smile on my face :=)
It is always pleasure to take a peek into heads and hearts and homes of fellow craftspeople from all around the world. So I will definitely take a look at other short documentary portraits of Nova Scotia's master craftspeople later tonight :=)


Links:
Read more
Her creation is magical, colorful and full of amazing textures.
Want to take closer look?
Read more
Wednesday's collage
out again :=)
Read more
What a super-smart idea of using old DVDs by Debbie from Me and My DIY...
Whole tutorial with many photos can be found HERE!


And here is the door to Me and My DIY in Facebook... many projects worth to be discovered :=)
Read more
Although it is extremely gray morning today - I wish you all happy, magically colorful and madly creative day!
We all need sometimes just a bit of inner madness - to boost our creativity, find some fresh ideas and make some new fruits of creation appear. Don't be afraid to be childish, laugh loud and make silly things without fear of anybody judging :=)
Read more
Wednesday's collage introduces our favorite artists and their artworks from all over the world...
Today is beautiful sunny winter day, so here you can find some absolutely fantastic creation of icy glass objects... visit links below, to discover the web-nests of those wonderful artists!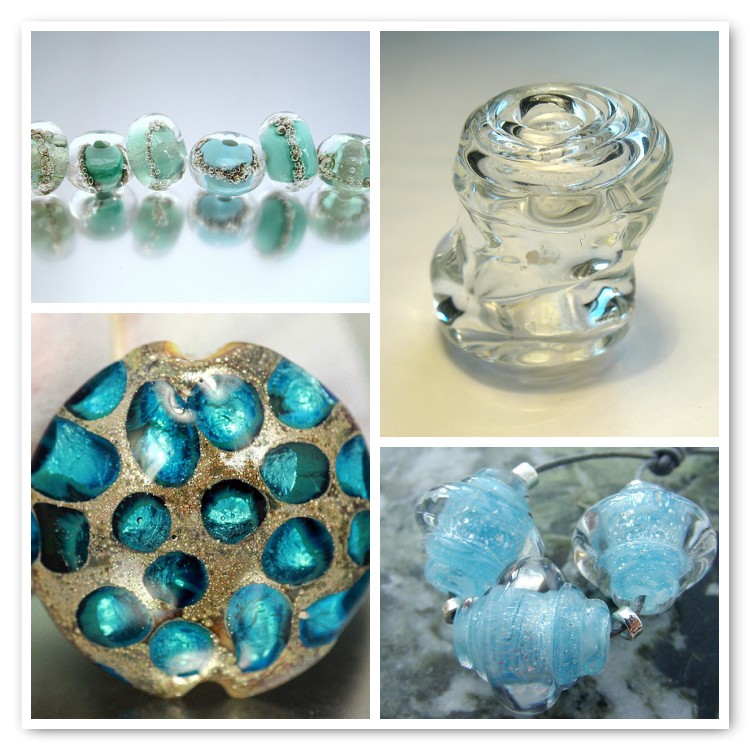 Flickr favorites:
1.
Ice Bubbles Lampwork Bead Set
, 2.
Lampwork Focal Glass Bead, Ocean Blue 3
, 3.
lampwork ice bead
, 4.
Ice Blue Sparkle (
Read more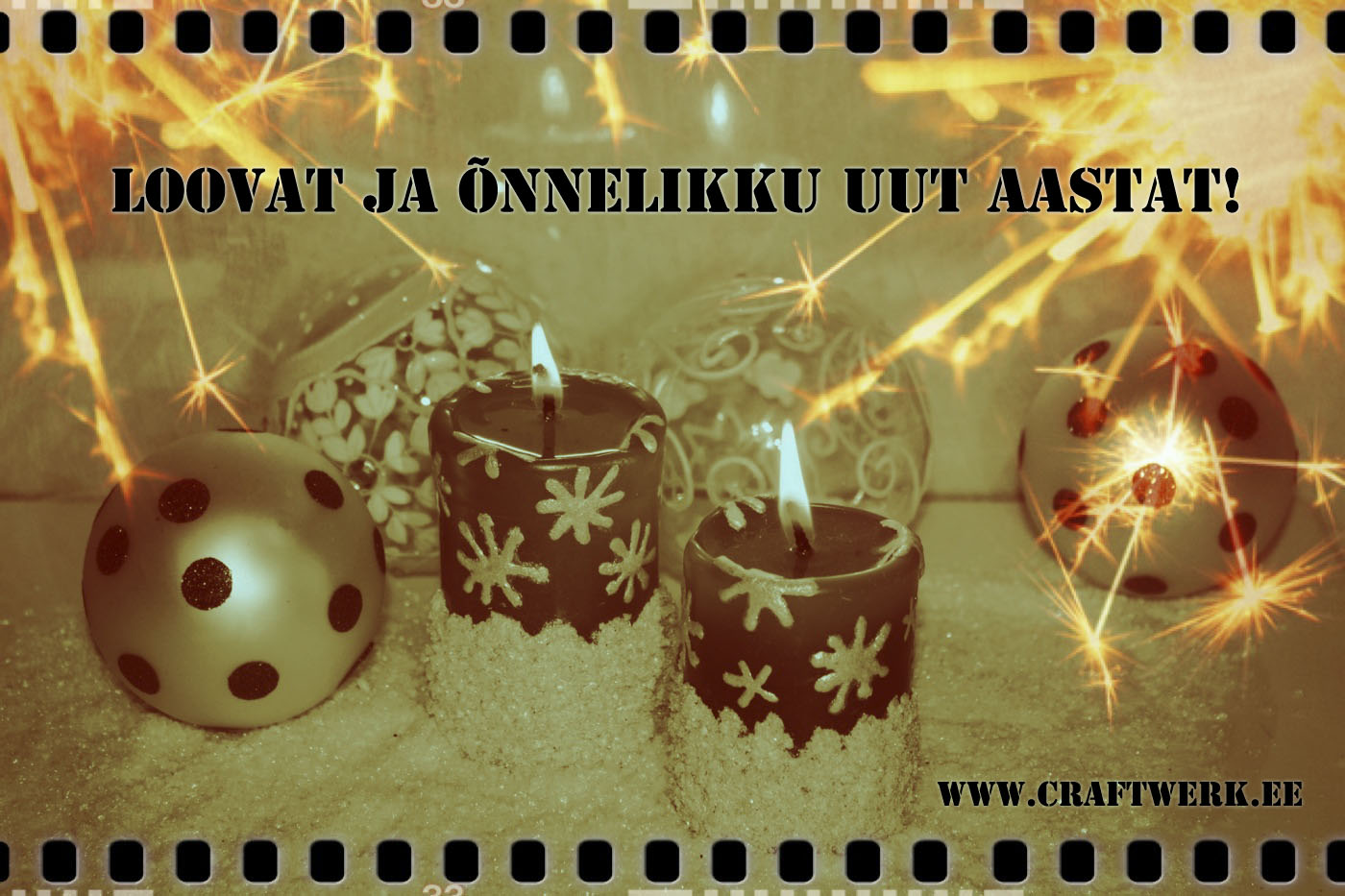 Read more
We wish you Happy and Lush new Year!!!
Read more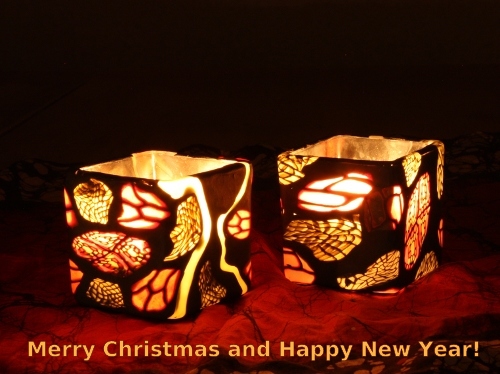 Read more
Everyone knows, how difficult is to find perfect journal... and perfect Christmas gifts...
Look around at her web-nests - maybe you can found your own beauty and/or some really valuable Christmas gifts....
Read more
Read more
She places her unique polymer clay mushrooms, stones and other delicate "life-forms" into natural environment and they seem to be part of real nature. Yes, a bit unusual and alien-kind of nature - but still looking perfectly real - here and now.
I really-really love her creation and the way she presents it - hopefully you will like it as much as me :=)
So open the door of her web-gallery, to see all the magical beauty with your own eyes...
Read more

Please meet another talented polymer clay artist Mira Pinki Krispil and her totally magical clorful art world! There is no words to describe all the beauty and details of her work - so please visit her web-nests and take a look by yourself!

Read more
Read more
LOVE-LOVE-LOVE!
Read more
by photographer Ulrika Kestere.
Read more
Craftwerk.ee wishes you all happy and creative year 2012!
Read more
Read more
apple printing
and
leek printing
?
Read more
Some more talented Estonian craft artists found from Etsy...
Read more
Colorful Estonian crafts from Esty!
Read more
Her whimsical pictures took us to the places filled with harmless animals in their friendly and cozy world. I wish I could live in such a harmonious place :=)
take a closer look into her: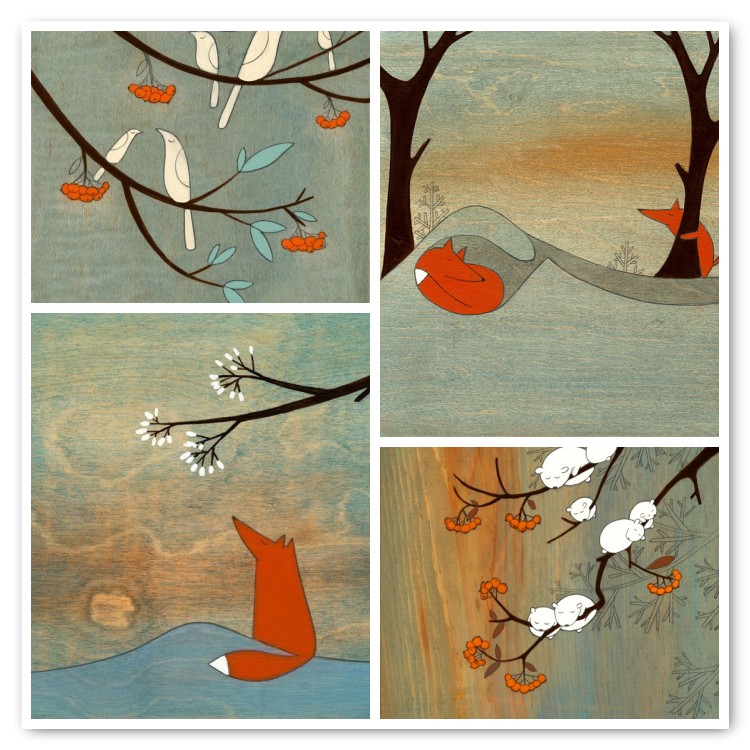 1.
Good Morning
2.
The Fox and the Marshmallows
3.
Searching for Mr. Fox
4.
Cloudberries
Read more

Shops: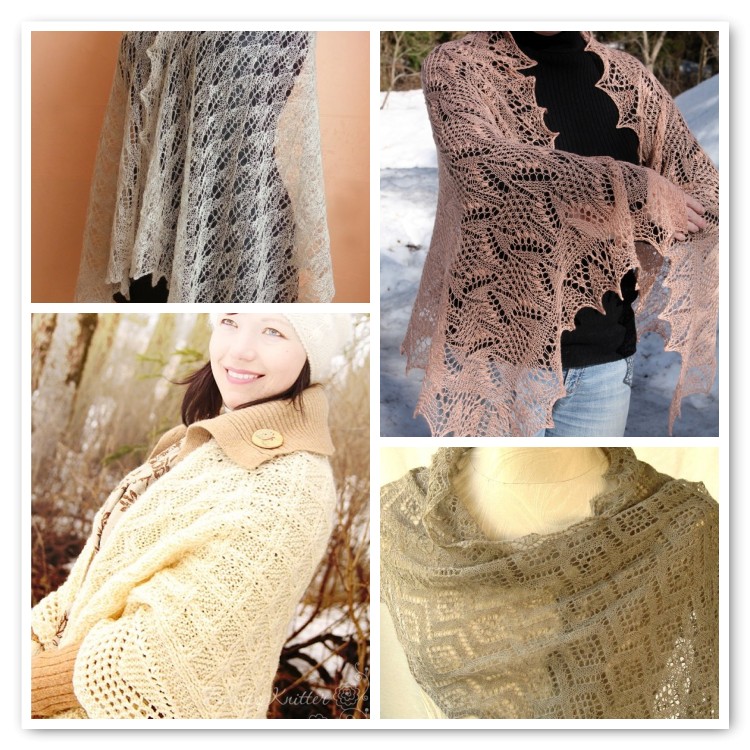 1.
Lace shawl with Haapsalu shawl pattern
2.
wool-white-twist wrap
3.
Lily of valley motif hand knitted cashmere silk original estonian lace wrap stole shawl by Kailill
4.
Diamond lace shawl
Read more
fleurfatale
...
Step in and admire wonderful synergy of sweet jewelry and magnificent photos.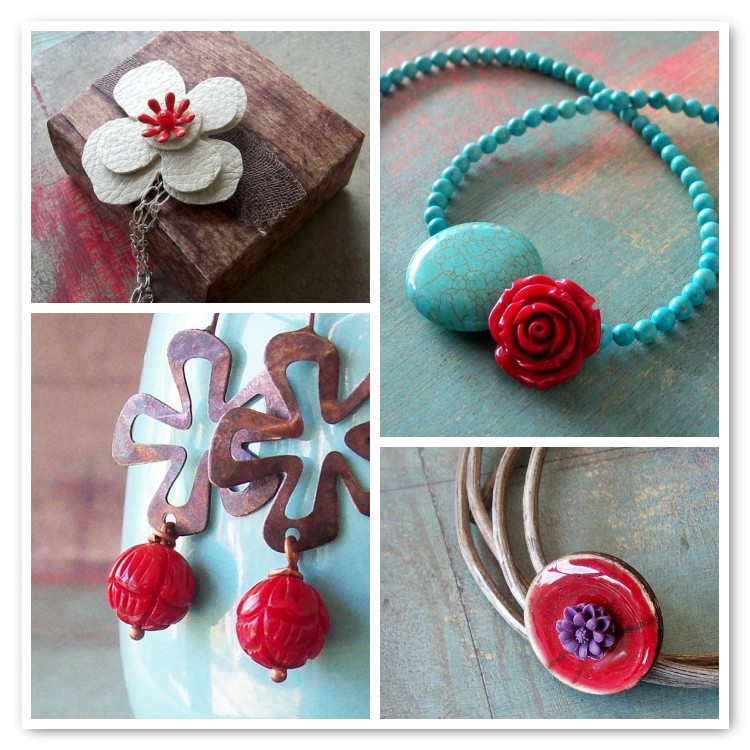 1.
Bloom Necklace
2.
Lotus love earrings
3.
Inspired by Frida Kahlo necklace
4.
Purple flower adjustable enamel ring
Read more
yourorgangrinder
! What a great idea and wonderful craft skills... wow!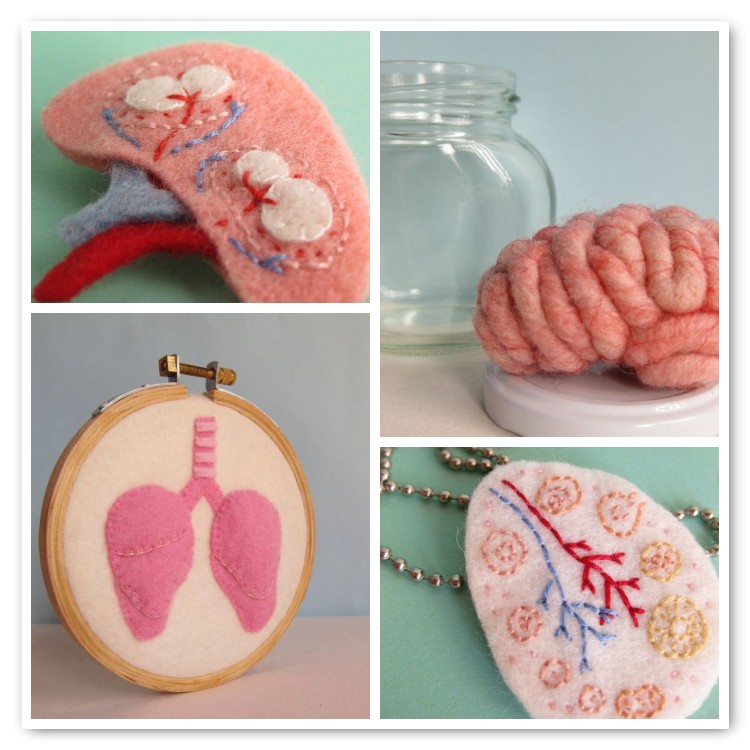 1.
Spleen Brooch
2.
Lungs Embroidery Hoop
3.
Specimen Jar Brain Anatomical Curio Medium Sized
4.
Ovary Necklace
Read more
Last week I visited Finland and meet lovely Minna from Etsy-shop called
karuski
:=)
I really-really enjoyed our short trip and staying in her beautiful atelier, admiring her sweet creation in real and of course, meeting her fabulous cats ;=)
So if you like beautiful jewelry or stylish bags with vintage touch - meet Minna´s creative world here: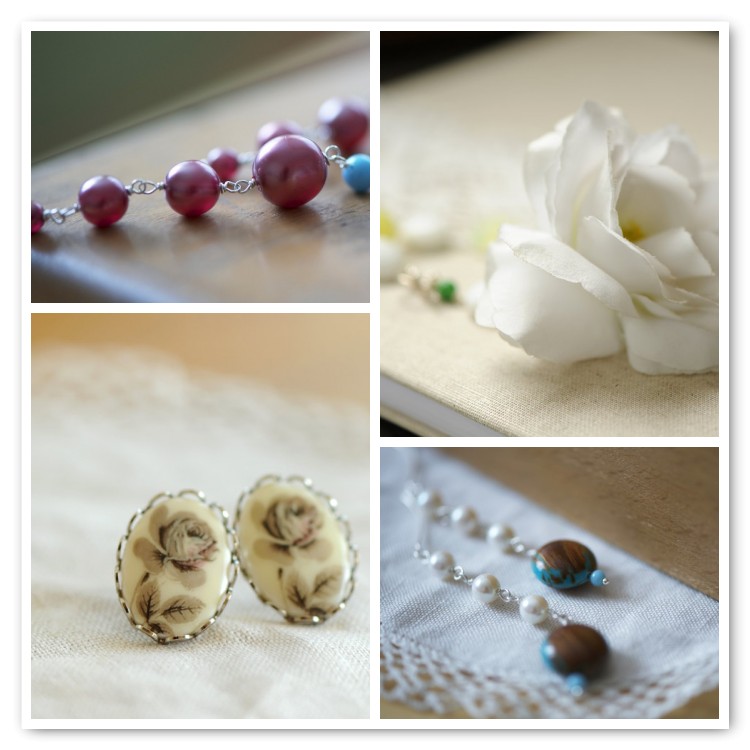 1.
cranberries- sterling silver vintage glass beads earrings
2.
old time rosies- sterling silver post earrings
3.
white rose- bracelet with vintage beads
4.
pearls dropping- sterling silver vintage beads earrings
Read more
This warm and magical felt art can be found fin Etsy-shop called
Intres.
Want to take closer look?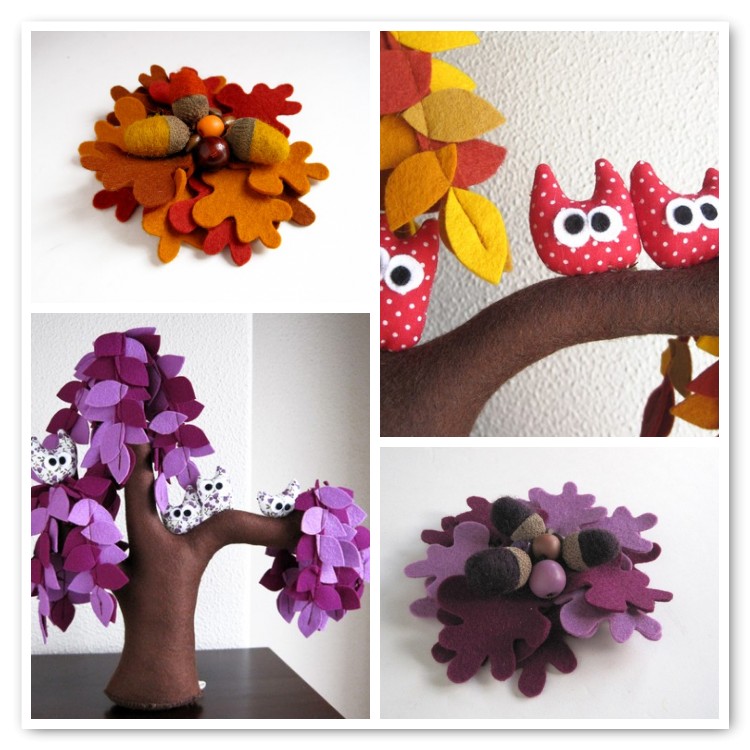 1.
Brooch Branch of Oak
2.
Purple Weeping willow with a family of owls - Felt Tree
3.
Yellow Weeping willow with a family of owls - Felt Tree
4.
Brooch Purple - Branch of Oak
Read more
Vilte
aka
Vilte Kazlauskaite
is gorgeous and mystique as a fairytale!
Her nature and body friendly dresses are so beautiful that it is impossible not to dream about having one by myself. Ah!
You can visit her websites, to admire whole beauty here: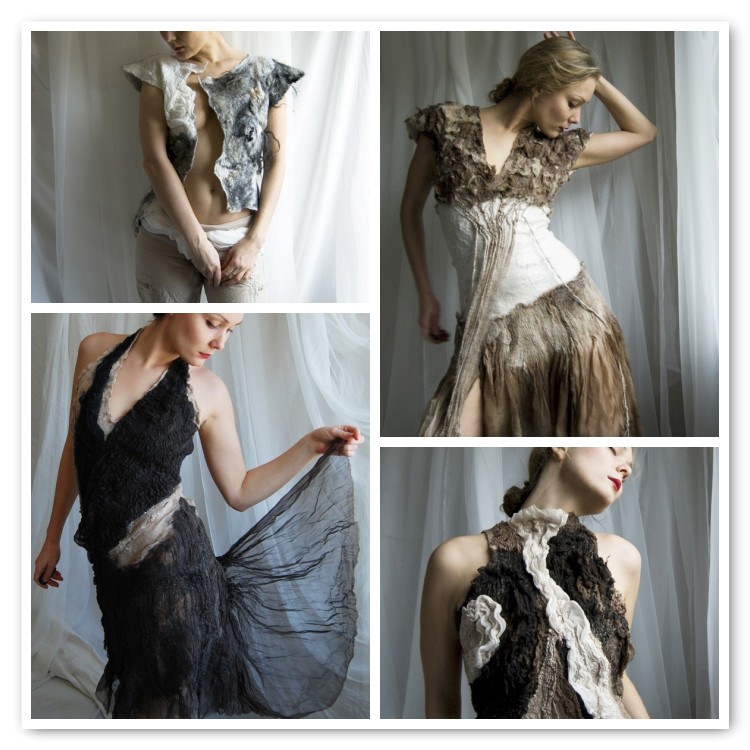 1.
Nuno felted mini jacket / shrug - Mythology OOAK
2.
Nuno felted eco dress - Black coffee OOAK
3.
Nuno felted eco dress - Tree of life OOAK
4.
Nuno felted eco dress - Inamorata OOAK
Read more
Element Clay Studio
- please meet talented artist Heather Knight and her absolutely stunning ceramic art!
1.
Copper Blue Anemone Bowl
2.
Pair of Succulent Micro Tiles
3. Set of 3 Nesting Scallop Bowls 4. Complete Set of Micro Urchins
Read more
Etsy-shop cartbeforethehorse is a mom-and-dad business, a two-person company of artists who make most amazing crafty things together. My super-favorites are their amazing art-dolls.

But it's always better to take a look bu yourself!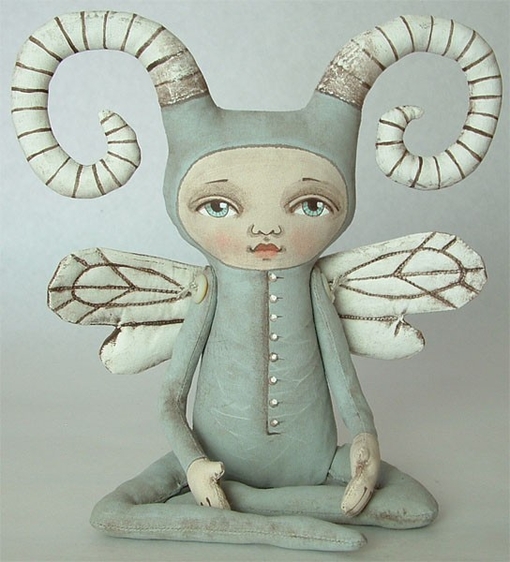 ZOEE BUG--- Contemporary Folk Art Doll-MADE TO ORDER
Read more
www.etsy.com in well known web-shop focused on handmade or vintage items as well as art and craft supplies.
For craft people this is wonderful way to start selling all things handmade and discover art of other artisans and artists.
New theme "E like ETSY" will give some exposure to our Etsy-favorites and share their unique creation with our readers.
Enjoy!
________________________________________________________________________

Our first featured fellow Etsyan is wonderful artist matteart alias Matte Stephens and his absolutely charming creation. As it is almost impossible to describe how wonderful his painted word is – you better run to take a look by yourself.
Here you can find his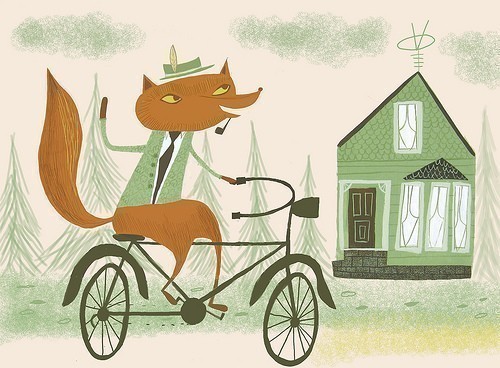 The Duke Of NY riding his bike. 13x19 print by Matte Stephens.
Read more
Another talented artist -
Sim Luttin
and
his wonderful metallic artwork.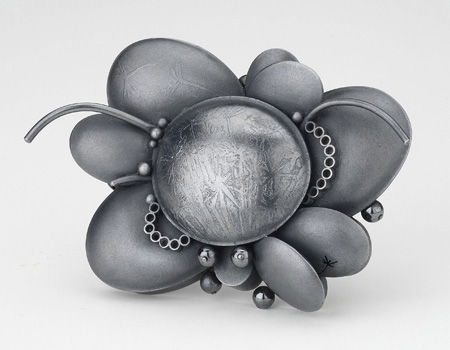 (via Daily Art Muse)



Read more
I am absolutely in love with fantastic lampwork beads by Melanie Moertel – words are weak to describe all the beauty, so you better run to her..

…and discover all those unique treasures.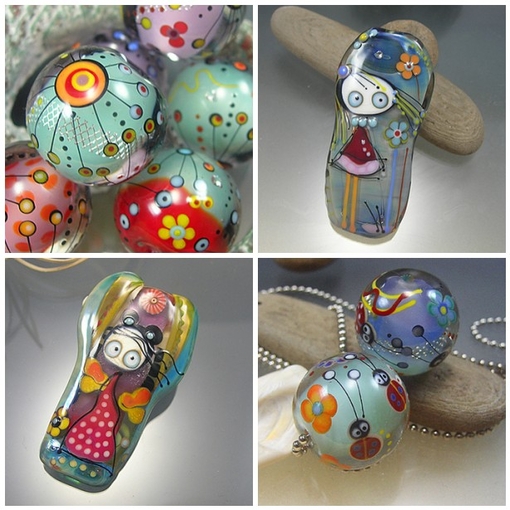 Flickr favorites: 1. Satellites | Focals, 2. Fairy without wings | Focal, 3. Love inside | Fairy focal, 4. Bugs | Focals
Read more
Woolly Fabulous makes amazing things from recycled materials. She makes colorful felt from reclaimed wool sweaters and mixes it with drifted zippers and other found materials. I just love her colorful and playful brooches!
Take a look into her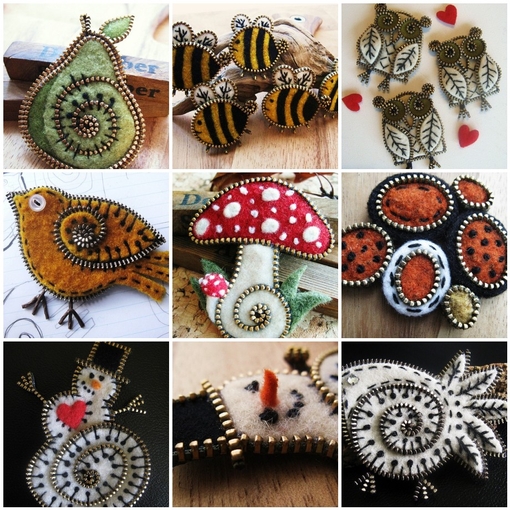 Flickr favorites: 1. A little green pear!, 2. A bunch of wee bees..., 3. A bunch of owls..., 4. Yellow zipper chick, 5. Felt and zipper mushroom brooch, 6. Organic brooch, 7. A happy snowman!!, 8. A little felt nose, 9. Felt and zipper chicken ??
Read more
We wish you all creative, happy and joyful New Year!!!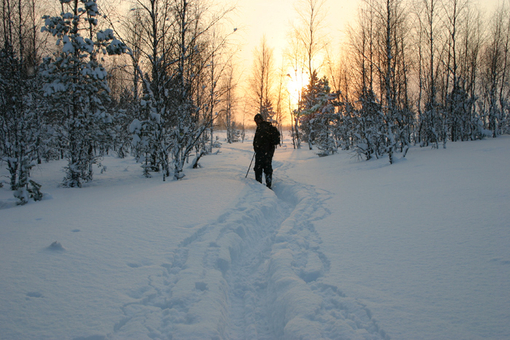 Read more
bag making challenge gallery
!
Read more
It's so cold outside and I dream about warm and beautiful scarf – what about this wonderful "bat", made by Rudman's gallery?
Check this lovely Etsy shop to admire beautiful wearable felted art.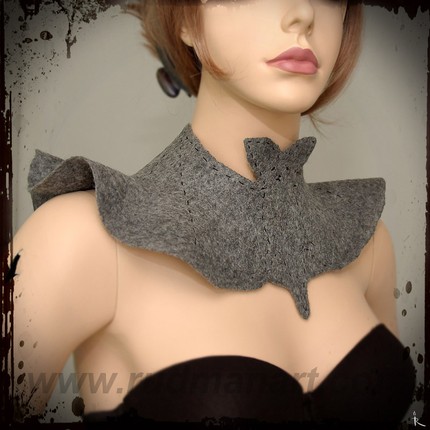 Read more
Most of us are afraid of all kind of insects – they remind us all those sore bites and nasty stings…brrrrr
But metalsmith Elizabeth Goluch seem to have strong passion towards insects – she creates amazingly detailed, beautiful, larger than life size metal insects.
Her creation is just incredible! But pictures talk better than thousand words, so lease visit her:
Read more
here you can find
many new tutorials for those, who want reuse stuff. Tutorials are in estonian but with many photos!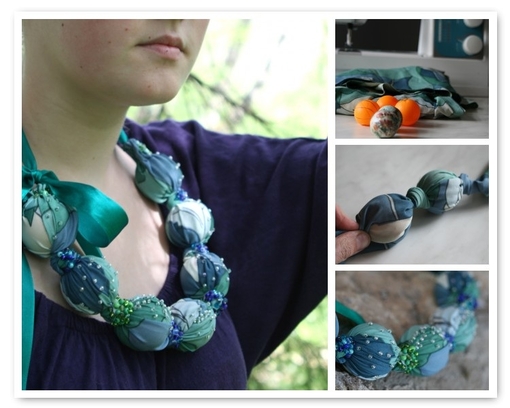 Read more
Today we will meet talented designer Patricia Zapata who creates most stylish and beautiful paper art, writes super clear and useful (recycling) tutorials, runs graphic design studio Zapata Design and is also author of fresh papercraft book called Home, Paper, Scissors: Decorative Paper Accessories for the Home.
As pictures are better than thousand words, just jump into her creative nests to discover her amazing art world:

With kind permission of Patricia we translated one of her recycling projects into Estonian language; you can see it here and the original version of the story here.
Thank you Patricia for sharing it with our readers!

Read more
I just LOVE beautiful jewelry – there are so many shiny trinkets, which make my inner magpie feeling happy.
But the truth is, that some artists feel closer to heart than others – that's what happened to me when I first saw Marco Magro´s indescribably beautiful jewelry. It is hard to say, what exactly was this magical thing - which enchanted me?
His art just looks and feels so different – unique and rich in details and meanings. Most of his jewelry keep me thinking, that they are living beings and have their own soul and personality. I haven't felt like this before in reference to jewelry.
But pictures are better than thousand words, so please discover his art by yourselves!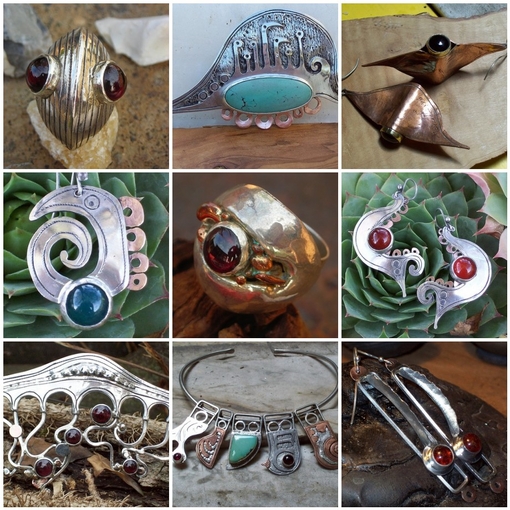 Flickr favorites:

1. Anello Camaleonte, 2. "the city", 3. Occhi, 4. green agate earrings, 5. Anello Vulcano, 6. RED CORNIOLE agate earrings, 7. medusa 2- jellyfish brooch, 8. collana del tempo infinito maggio 2008, 9. new liberty




Here you can visit:





Read more

Please meet most wonderful button-wizard Petronella Luiting from Germany.




Petronella is a master with golden hands – she makes amazing button art and jewelry and also unique fabric accessories and clothing. Ladies with large and extra large size are especially welcome to enjoy her creation.





Want to know more about Petronella? Take a look at her:







Petronella made this wonderful tutorial of this beautiful necklace especially for us. Thank you so much :=)

This tutorial is in Estonian but with plenty of clear photos. Please enjoy…
Read more
My freshest favorite - Valéria Nascimento creates absolutely stunning ceramics. Her porcelain art is so beautiful, so suggestive - just bewitching…
Thank you Artmind for the hint :=)
Read more
We wish you happy and creative spring!
Read more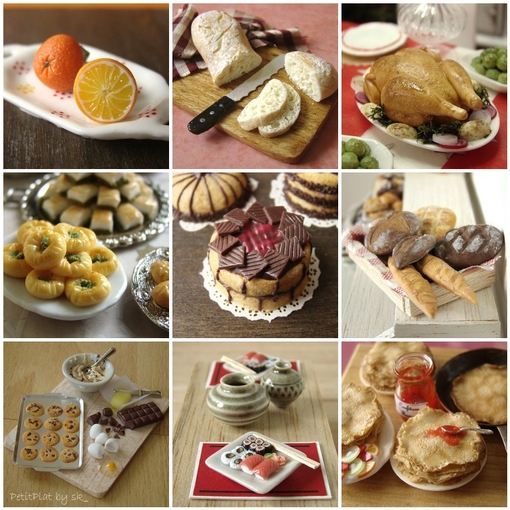 Flickr favorites. Click to see larger pictures: 1. Orange Studs #1, 2. Ciabatta Bread, 3. Christmas in Miniature - Turquey, 4. Turkish Pastries, 5. Miniature Chocolate and Raspberry Cake, 6. Miniature Bread Tray, 7. Miniature food for Dollhouse - Cookie Preparation Board!, 8. Miniature Sushi For 2, 9. Miniature Food - Crepes Spread #6
******************************************************************************************************
Yes, it really looks like food and actually it is food but one just can't eat it :=)

This wonderful table is served by Stephanie Kilgast – talented self taught artist and food miniaturist. I just LOVE her work!
Stephanie discovered her passion for miniatures in summer 2007, while she was searching for a new hobby and this passion somehow grew bigger and bigger until it got her entire life… Now she has her own brand - PetitPlat Miniature Food.
Please step into her website and her blog and her Flickr gallery to take a closer look at her amazingly well done and appetizing creation.
Or just buy something tasty from her Etsy shop.
Read more
When I first saw glass art made by Kristina Logan, I was absolutely stunned!
What a mysterious and hypnotizing patterns! What a magical use of colors! What a delicate marriage between glass and silver!
It is almost impossible to express this beauty by words, so please take a look at her website to see it with your own eyes.
I really wish to have one of these beauties to be mine one day – so my dear friends, this is shameless hint for choosing my next Christmas present :=) *LOL*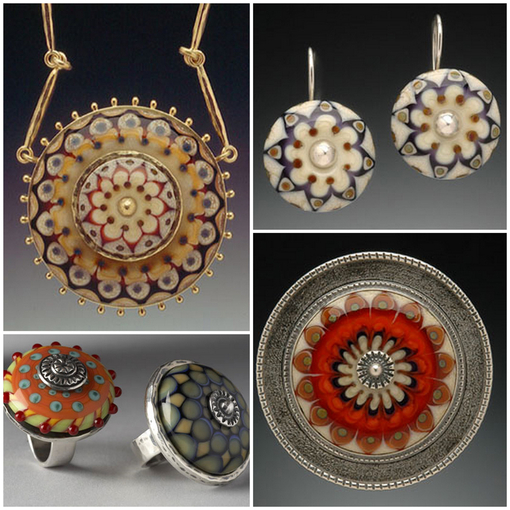 Photos by Dean Powell and Paul Avis and they are published with the permission of the artist
Read more
Wednesday's collage :=)



Read more
First bags for our bag making challenge's current theme "Shades of White" just arrived...
Run into the new gallery to admire these beauties…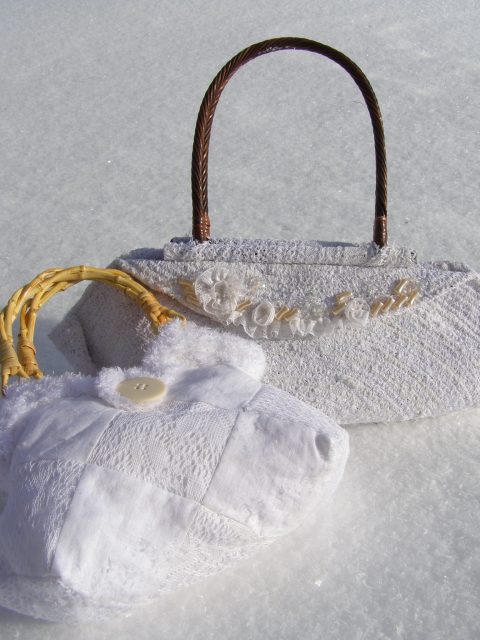 Read more
Please meet talented textile artist Inkyspider!

Her exiting and colorful textile world bewitches me for long time now; especially I enjoy her way of mixing old traditional techniques with new ideas and skills.

She uses mostly organic and nature friendly materials to design her textile art and also keeps Earth green making beautiful and useful reusable bulk food bags.
You can find her irresistibly beautiful – earthy and/or bright colored art here: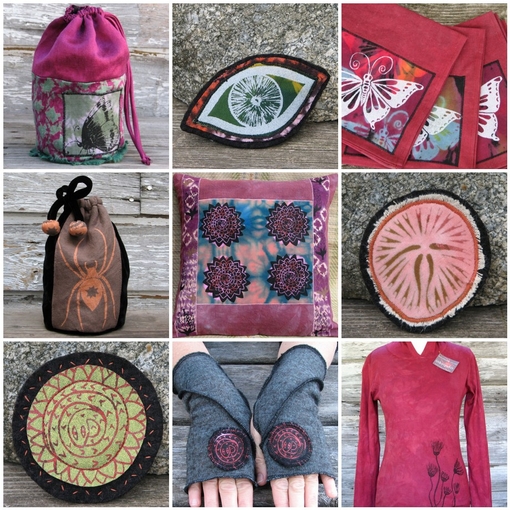 Flickr favorites:
1.
Gift of Harmony sacred object bag
, 2.
Eye See You fabric brooch pin
, 3.
Mystical Butterfly cloth napkins
, 4.
Magic Weaver sacred object bag
, 5.
Snake in Flower cushion cover
, 6.
Primitive Coral fabric brooch pin
, 7.
Snake in Flower brooch pin
, 8.
Coiled snake fingerless gloves
, 9.
Sea Lily Hoody
Read more
The third theme of bag making challenge "Outside of the Frame" (for February 2009 and March 2010) is

Shades of White.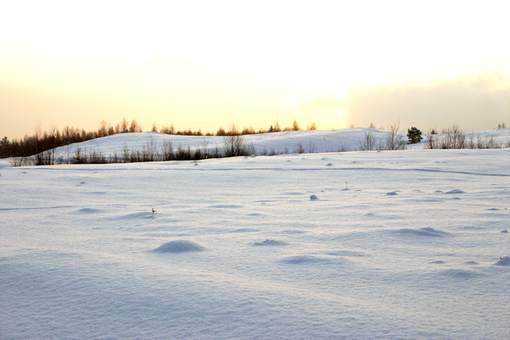 You can use all shades of white combined with others tones – using lot of textures and embellishments to bring out beauty of majestic white.
Rules of this challenge can be found here – don't hesitate to contact us, to get more information. Deadline in April 5th for this theme.
The gallery of previous theme Femme Fatale is still open for last entries (until the February 5th).

Read more
Step into the gallery
and check them out!
Read more
For us this year started with tempo of a most speedy rocket - new exiting project to start, new creative ideas to accomplish…
Who are we? Want to get know us better? Take a look at short story about us…
Our website is yet mostly in Estonian but gradually we start bringing some news also in English.

So far take a look at the fresh Wednesday's collageand - stay tuned!
Read more