Marco Magro
I just LOVE beautiful jewelry – there are so many shiny trinkets, which make my inner magpie feeling happy.
But the truth is, that some artists feel closer to heart than others – that's what happened to me when I first saw Marco Magro´s indescribably beautiful jewelry. It is hard to say, what exactly was this magical thing - which enchanted me?
His art just looks and feels so different – unique and rich in details and meanings. Most of his jewelry keep me thinking, that they are living beings and have their own soul and personality. I haven't felt like this before in reference to jewelry.
But pictures are better than thousand words, so please discover his art by yourselves!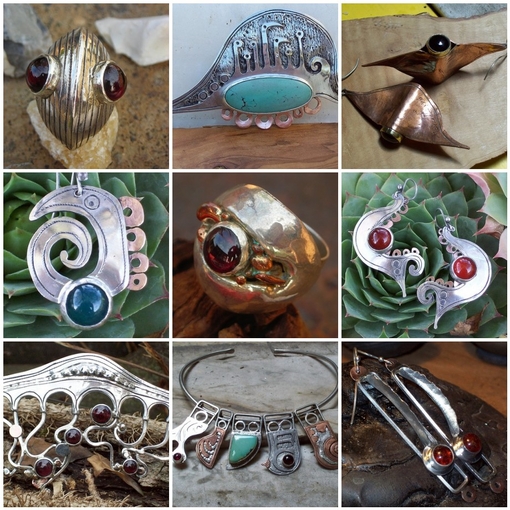 Flickr favorites:

1. Anello Camaleonte, 2. "the city", 3. Occhi, 4. green agate earrings, 5. Anello Vulcano, 6. RED CORNIOLE agate earrings, 7. medusa 2- jellyfish brooch, 8. collana del tempo infinito maggio 2008, 9. new liberty




Here you can visit: